Felt
Cat Cave Your Cat Deserves The Best

Felt cat cave comfort and fun are two main features of the. The high-quality felt material provides insulated warmth and delivers great sound absorption to dampen noice, which helps your cat feel safe and rest easy, especially for easily startled pets.
The spacious play tunnel also creates a nice track for your cats to lose their mind chasing toys during the "zoomies" or playing hide and seek from each others.
Felt cat cave Extra interior space and scratch-resistant material with a high-class zipper trim are features that have been overlooked by our competitors. This is how we differentiate ourselves from the rest, providing a premium product for your cat that you will be envious of.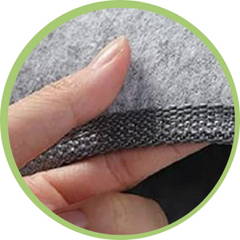 Sturdy & claw resistant felt, stitched with nylon thread that can withstand energetic play sessions with even the most ornery of feline companions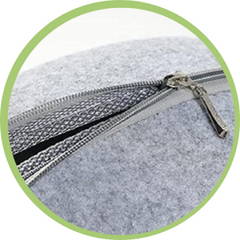 High-quality Zipper
Super easy to set up with high-quality zipper. Just unzip to open it up for easy cleaning or storage. It's that easy!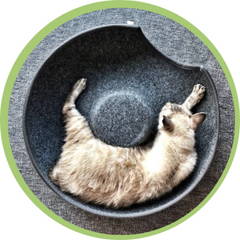 Spacious Tunnel
The inside is large enough for two adult cats to play, hide or sleep comfortably in.
Felt cat cave

 bed

Whether they like to curl up on top or nestle inside, our specially designed donut cave can act as a comfy bed or give them somewhere to hide and feel more secure than ever before.

High-quality claw-resistant felted material and industrial-grade zipper will ensure a durable structure for even the most ferocious kitties to play fight and have fun in- or outside.

Our customers love the unique multi-cat design and having the ability to save space of the house by giving their cats a place for both playing and sleeping.